`~ High Culture `~
I couldn't decide on whether this belongs in the pop culture (it really ain't) or general pictures forum, so I went with the heavier traffic sub to start and really, it should be promoted. Mods feel free to move, and apologies in advance.
Just a few personal faves, what ya think?
Vitruvian Man (1490) [Da Vinci]
David (1504) [Michelangelo]
Ignudo (1512) [Michelangelo]
Saint Sebastian (1525) [Il Sodoma]
Nisus et Euryalas (1827) [Baptiste Roman]
Athlete With A Python (1877) [Leighton]
Ship Ahoy (1915) [Von Spaun]
Gute Kumpel (1936) [List]
Idyll (1952) [Quaintance]
Coral Reef (1956) [Quaintance]
On A Pedestal (1990) [Bianchi]
Family Values (1995) [Walker]
Over Soul (1998) [Dugdale]
David & Me (2001) [Walker]
Achilles & Patroklus (2001) [Taddei]
Mercure (2001) [Pierre et. Gilles]
Deux Amis (2006) [Laliberte]
BONUS:
Tab Hunter (1952)
Much Love, Guys (and Gals). <3
DRMC

Posts: 1
+1s received: 2
Joined: 2 December 2019, 05:22
Country:
---
Certainly many masterpieces throughout the history of art. The guy with the python somehow remind me of some scene in "Prometheus" where the engineer fought with that giant alien face hugger creature. I wonder whether R. Scott knew the artwork.
I like "ship ahoi". People told me of sailor stories a lot, really. Though I do think them sail ship times rather would have been hardship on the mates.
I personally like some art of Maurice Heerdink, like this one, on Marne van Opstal: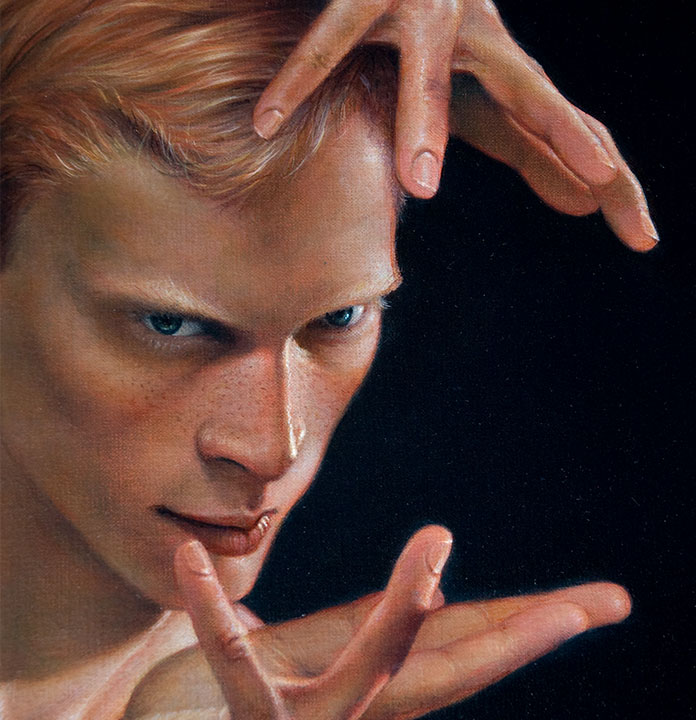 He did the Marne guy several times, seems to be a ballet dancer.
He is great in anything painting people, but his young men are fabulous . He also did that gladiator guy or spaniard soldier. Looks like he watched the vampire diaries he he, the helmeted dude looks like "Jeremy" a bit.
Better look there:
https://www.mauriceheerdink.com/male-ph ... est/marne/
And the whole gallery on male physique.
If ya want to hang with me, let's go windsurfing!



GearFetTwinkRomance

Posts: 907
+1s received: 345
Joined: 8 January 2018, 10:08
Location: Seashore Baltic "dolphin bay"
Country:
---
Some great artwork here. Welcome reminder that nudity and appreciating the male physique does not equate sex or porn.



kenzie_matt

Posts: 288
+1s received: 134
Joined: 25 September 2019, 12:59
Location: South Africa
---
---
Recently active
Users browsing this forum: acpro,
Baidu [Spider]
, ceez,
CommonCrawl [Bot]
, Jacobumills,
Mojeek [Bot]
, Severelius and 100 guests