How did you reacted when realizing you're gay/bisexual?
What age, were you realizing that you're gay or bisexual?
What made you come to that realization? (Falling in love/porn sites/getting erection in locker room etc)
How did you reacted when you realized that you're gay/bisexual? what were your thoughts and feelings back then?
Were you scared of the consequences of coming out? what in particular scared you?
How long it took you to accept yourself as a gay/bisexual individual? what helped you to do so?
Peter123777

Posts: 47
+1s received: 8
Joined: 17 August 2021, 14:52
Country:
---
Well that's a bunch to think about. I have always been attracted to men and dick. Way before I even thought about sex. I found the male form, his essence, his masculinity, to be honest, I don't the real reason. He just cranks my tracker (sorry, showing my age), a man just does it for me. I have had this feeling since a very, very young age. There is a no way I'm going to change ihat.



o.o.pickme

Posts: 34
+1s received: 7
Joined: 22 September 2021, 12:12
Country:
---
first, i'd like to talk about first time watch porn, i think when i was in 3rd grader with my friend who is in High School. we watch it together but i only focus to the male actor always see Penis and amazed to see a penis can cum (then i try it myself ) , i know i always interest in male. but that time i don't know if i am gay. then i understand about sexual orientation when i am in high school. and in Uni i am more understand about my sexuality, i keep it secret even my best friend don't know it. the only way i can express my sexuality only by mailing with friend abroad.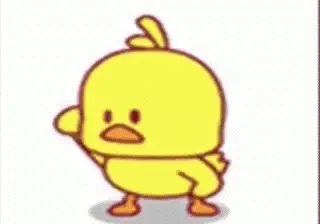 asianduck888

Posts: 247
+1s received: 39
Joined: 7 July 2017, 14:05
Location: Indonesia
Country:
---
---
---
I was 11 when I realized I was gay. I realized it when I was in the locker room and I saw one of my classmates undressing to take a shower after gym class. I was really scared when I found out. My family, my church and my friends looked at gay people as bad human beings. I guess I felt like I had let everyone down. I didn't tell anyone I was gay until I started in college. The only people I told were friends that I met during my classes. It was amazing to me how accepting everyone was. It made me feel that being gay wasn't as bad as I had been taught growing up. That's when I started accepting myself as a gay man. It felt great to finally be myself and not be judged.
colby100

Posts: 84
+1s received: 38
Joined: 16 March 2022, 01:20
Country:
---
---
I was 10-11, there was no fear in me, I immediately accepted.
tf

Posts: 28
+1s received: 5
Joined: 19 March 2022, 14:13
---
My first experience with sexuality was when I was 5. I was an extremely early bloomer!
Though, I didn't experience actual arousal from visually looking at men/boys/guys until I was about 8 1/2. Before, arousal was created more randomly by other non-human stimuli. (Such as the thought of my rubber ducky marrying Bugs Bunny in the bathtub and "staying together forever", cartoon characters jumping up and down and their costumes dismantling due to it, etc.)
I've always been enamored by pecs. Before 8-years-old, they were somewhat of an aesthetic curiosity when I saw shirtless muscular men with thick pecs in magazines and t. v. shows. Looking at men always invoked some slight romantic longing in me that looking at women didn't quite do. Then, after 8, I started experiencing "the big happy" when looking at men shirtless. Once I got to see them naked, and their huge dongs hanging out, then I was
really
happy. All the while, I didn't quite feel it with women and big breasts. Of course, back then, I thought there was something wrong with me, since "nobody else was feeling this way"; I thought I was the one who's "bad", and everyone else "good".
But then, at age 11, my heterosexual peers started talking about sexual aspects as masturbating, looking at others naked, what genitals are "supposed to" look like. I started realizing that I wasn't "bad" after all.
For me, I've never once had much of an ill-will for my sexuality, gay or straight.
I've always accepted that I was into males, especially men with big pecs, even if I didn't have the language for it until my early middle-school years (11).
RGHRGH

Posts: 60
+1s received: 5
Joined: 16 May 2013, 10:41
Country:
---
12. I had a crush on a male classmate. It was like "Guess I'm gay. Cool. What's for dinner?"
No big deal. I even told my crush. Unfortunately he was straight, but he was sweet and never made a big deal about it either.
I had felt strangely drawn to some guys (including one cousin
always thought he was cute) in my earlier years, so it wasn't a big surprise. Just didn't put it all together till I developed sexual feelings when I was about 11 and got the crush at 12.
No fear. I knew it'd be okay and I'd even be able to get married, which I knew I'd want to.
(Same-sex marriage had been legalised in my country that year, the first country in the world.)



Administrator
Posts: 8025
+1s received: 2983
Joined: 20 December 2012, 20:12
Location: Lanarkshire, Scotland
Country:
---
I reacted with utter indifference.



McTaggartfan

Posts: 1032
+1s received: 315
Joined: 7 February 2021, 02:12
Location: Washington, D.C.
Country:
---
---
Recently active
Users browsing this forum:
CommonCrawl [Bot]
,
Google [Bot]
, KyWa95, meandonlyme76, Severelius, wanker, Williamstone,
Yandex [Bot]
and 659 guests