Hello - from a closeted Korean guy
First name:
I want to be anonymous for now.
Nickname(s)?:
I do not have any nicknames, but you call me Tim here.
Age:
18
Orientation:
Gay
Where you live:
I live in a city in South Korea. To be more specific, in a gloomy apartment building, like most Koreans.
Where you're from:
I am ethnic Korean, and was born and raised in Korea.
What you do (job, schooling, etc.):
I am in high school, and graduate in a few months. I plan to enroll in university after that.
Dream Job:
Anything that is well-paying and stable. Most preferably journalism, but I will most likely major in business for the sake of my future salary. I also want to have a job that I can make use of my English.
Religion (or lack thereof):
I am non-religious, which is common in Korea. I am skeptical about the existence of God.
Political philosophy:
I consider myself center-left in the political spectrum. I plan to engage myself more in politics in university, and learn more about the right and left. I think it is important to try to understand different opinions in politics, and should not label the opposing view as 'evil.'
Interests and hobbies:
My hobbies include: reading or watching the news(BBC, NPR), reading Wikipedia, watching YouTube videos, listening to 80s' music, and writing messages to online friends. I am much interested in history and culture.
Drinking, drugs or sobriety?:
I cannot drink yet (underage), but I think I will be a social drinker (a few cans of beer with close friends, I think) in the future. I have no plans to do any kind of drugs, including cigarettes. I also oppose the introduction of recreational marijuana in my country.
Special talents:
I speak fluent English than most of the people in my country. I know a lot of random facts as well.
Pet peeves:
Excessive tattoos (they scare me), dirty phone/laptop screens, and ancient bars of soap in a public bathrooms.
Personal hero:
I do not really have one.
Favourite real-life homosexual:
I had a crush on the actor Kevin Spacey. Perhaps I still do, despite the allegations of sexual molestation. I just find young Kevin Spacey quite attractive.
Favourite movies:
"One Fine Day," "Threads," "American Beauty"
Favourite TV shows:
Saturday Night Live, World Theme Tour (a Korean TV program - features academics/reporters/bloggers backpacking around the world), The Man in the High Castle (I haven't watched the series yet, but they sound great)
Favourite music:
"Footloose" by Kenny Loggins, "Dreams" by The Cranberries, "With or Without You" by U2, "Beautiful Mistakes" by Maroon 5
Favourite books:
For three years in high school, I have only read boring textbooks and exercise books. I will get to read "real" books in university, hopefully.
Favourite food:
I mostly like everything except for certain types of seafood. Korean, Chinese, Japanese, Thai, Vietnamese, and Italian cuisine are my favorites.
A quote to live by:
"Don't stop when you're tired, stop when you're done."
Tim_Iddboy

Posts: 2

Joined: 29 October 2022, 12:35
Country:
---
You sound like a great guy! I'm old enough to be your grandfather (lol). Sending you my best wishes for a bright and prosperous future. Welcome to Gay Forum!
Rambunctious05

Posts: 11
+1s received: 1
Joined: 9 October 2022, 01:06
---
안녕하세요, 반갑습니다
its been 5 years since I use my Korean in my company.
I used to have penpal friend from Korea when I was in University, then When I work in South Korea for a year I missed the chance to meet him coz he is on military service. and I lost contact with him because both our e-mail inactive due to forgotten password. Still hoping to reconnect with him again.

well, most of city in Korea have high apartment, that doesn't help. I was living in Koreas biggest steel producer city.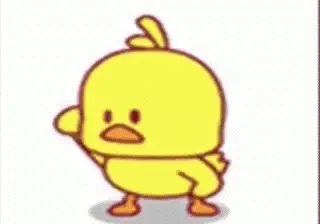 asianduck888

Posts: 241
+1s received: 39
Joined: 7 July 2017, 14:05
Location: Indonesia
Country:
---
FourJo

Posts: 17

Joined: 30 June 2022, 04:26
---
---
Recently active
Users browsing this forum: CarlotaS, ChandaCl,
CommonCrawl [Bot]
, JohnieJ6,
Trendiction [Bot]
and 86 guests