What games are you playing?
Severelius wrote:Started playing

Octopath Traveller

again while I was ill over the weekend.

I really want to like it. I like the combat system, the characters, the visual design, the music. I love so much about it. I just wish I could actually stick with it beyond Chapter 1 of the characters' stories.

Collected 7 out of 8 of the characters, took 12.5 hours to do it... then just got the uncontrollable urge to restart the game to pick a different one of the characters as my party leader. It'd be a problem they could have resolved so easily by making all 4 party spots changeable. But no. You can change 3 out of the 4 out, but whoever you pick first is your party leader for the entire game so I end up torn between two characters I like but who have overlapping path action powers thus meaning it's pointless to have them both in the party at once.
I haven't played it in over a year but I'm pretty sure you reach a point when you can change your party leader. I think once you've finished each character's first chapter.
Subra

Posts: 510
+1s received: 397
Joined: 11 August 2017, 09:12
---
Once again back on my "I want to be good at a fighting game" obsession but mixing it up this time because rather than just being torn between
Street Fighter 6
and
Mortal Kombat 11
, I'm also now fucking about with
Tekken 7
too.
Shit like this is why I never get good at anything.



Severelius

Posts: 5014
+1s received: 1356
Joined: 6 May 2014, 20:49
Country:
---
I wish my laptop can run my favorite game. I used to play Dota 2 but my laptop can't handle it. but currently I am making 3D low poly style game. I will post it here when it is finished.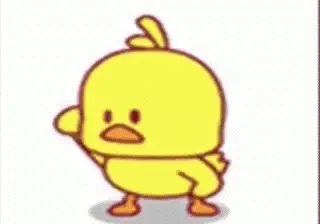 asianduck888

Posts: 241
+1s received: 39
Joined: 7 July 2017, 14:05
Location: Indonesia
Country:
---
Let's see.... hmm. Elden Ring. Not a huge souls fan but Elden Ring has enough lore and a great atmosphere that makes me want to explore it.

Also, Terra Invicta. A strategy title about combating (or aiding) and Alien invasion. Fun so far.



PopTart

Posts: 4086
+1s received: 3050
Joined: 12 December 2017, 11:15
Country:
---
---
---
Recently active
Users browsing this forum:
CommonCrawl [Bot]
and 76 guests