Am I wrong? What should I do?
This guy, we'll call him C is 20 years old. I am 40. We were in a semi relationship for a while, than there were about two weeks where I was unable to see or communicate with him. During those two weeks him and a mutual friend started a relationship. I kinda saw it coming, but was still very disappointed and hurt, but I've gotten over it, maybe, not really. For quite a while I was holding out hope that he would come back to me, but I was hurting my mental health a lot by doing so, so now I kinda look at him as my little brother/best friend.
I love C so much, I'm constantly thinking about him, and worry about him incessantly; mainly for the fact that he has extreme social anxiety, and is manic-depressive.
I don't know what to do, he knows how I feel about him, and so does the other guy, and they're both fine with "sharing" when it comes to sex, but I am a one man man, and don't really think that the other guy is good for C. But because I love him, I'm willing to let him be with this other guy.
Any and all suggestions/ comments are appreciated. Also want to know what folks think about the age difference, am I wrong for loving a guy literally half my age?
Love!
CodyC

Posts: 19
+1s received: 13
Joined: 25 March 2022, 23:11
Country:
---
I'm thinking there isn't any choice to be made.

Your boyfriend doesn't seem to want be in a closed relationship. And he already has taken steps to be with someone else.
You'll never want to be in an open relationship.
So here it is, you're no longer compatible.

Also do you know why do you think the other guy isn't good for C ? It might just be because he took C from you.

As for the age it is irrelevant in this situation imo. Personnally I would never want that but to each their own.
Eos

Posts: 309
+1s received: 162
Joined: 2 April 2019, 07:30
Country:
---
just forget it you can't own him.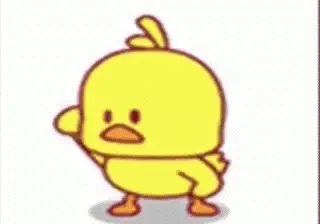 asianduck888

Posts: 245
+1s received: 39
Joined: 7 July 2017, 14:05
Location: Indonesia
Country:
---
Hello,

I tend to agree with the others, he has made his choice and it is best for you to forget about him.
Ethan29

Posts: 1

Joined: 31 October 2022, 10:18
---
As heartless as it may sound right now. If he doesn't want to be committed to you then, move on.
I figured that out the hard way. and spent 20 years abusing myself, trying to punish someone who left me and didn't give a fuck.
Now, after nearly dying from the ordeal, I have to wonder if anyone will accept me for who I am after what I've done to myself.

It isn't worth beating yourself up over. Be a little selfish and put him out of your mind and find a new happiness.
In the twentieth century, nowhere on Earth was sex so vigorously suppressed than in America and nowhere was there such a deep interest in it.
--- STRANGER INA STRANGE LAND



PegLegPete1218

Posts: 11

Joined: 28 October 2022, 21:33
Location: NorCal
Country:
---
He is a young man and needs time to experience life. You will always have disappointment falling for a guy that much younger. Maybe when your 60 a 40 year old has a better chance at working out. Don't hurt yourself. Yep, your wrong., sorry.
Roscoe

Posts: 7
+1s received: 1
Joined: 10 November 2022, 05:35
---
---
Recently active
Users browsing this forum: Adrian,
CommonCrawl [Bot]
, Jt598,
Mojeek [Bot]
and 74 guests