New and looking for advice
Hello everyone. My name's Dan. I'm 34 years old. I'm fairly new to the gay community. My first gay experience was a little over a year ago. I'm a top. I'm still very inexperienced mentally, emotionally, and sexually. When I first started "exploring" I met someone and there was an instant connection between us. He's my age, a bottom, and has been openly gay his whole life. I've kept in touch with him since I met him and about 5 months ago it started getting serious. Now we've officially been a couple for 2 months and practically live together. And yes, this is my first gay relationship. Before we started getting serious i did "play the field" some. But he was my first guy for a lot of things, not just my first relationship with a guy. He was the first guy I ever kissed, the first guy I stayed the night with, the first guy I ever gave a bj to. To be honest, Im very much in love. Here's the problem. Even though we've known each other over a year, been a couple for 2 months, and live together, we still have never actually had sex. Our sex life is honestly a joke. I've gotten maybe 5 BJ's from him since we met. It's usually us jerkin off next to each other. And that's happened maybe 10 times. There's no intamcy or passion. He always says he's too tired. Or he's nervous because I am more endowed then most and he hasn't had sex since his last relationship 3 years ago. I totally understand that. I do believe the love is mutual between us. We've both supported each other through a lot of different things since we've met. He's always there for me whenever i need him. He never gets tired of having me around. But the absence of intamcy, passion, and sex is really getting to me. I didn't mind at first because I understood his nervousness. I also wanted him to be confident that I wasn't just after sex. Plus, it being my first gay relationship, I didn't want to rush anything. Now it just seems like one excuse after another. I've addressed the issue several times to him. Everytime he says he will put in more effort and Everytime that lasts about a day. Ive been extremely patient because I really love him, but it's really bothering me now. Im starting to feel rejected and irrelevant and hurt by this. This can't be normal.

Am I crazy or selfish or immature? Or do I have a good reason to be upset?
Dbaker88

Posts: 5
+1s received: 2
Joined: 13 October 2022, 08:23
Country:
---
Hey! Welcome btw
If I read this I'm not really sure what I can think of it.
Maybe he's had bad experiences or [maybe recently] discovered he's actually asexual. (Little chance, but you never know).
I can really understand that it's bothering you. But it's hard to give tips when you say that you actually already talked to him about it a few times.
Have you told him that you actually really feel the need to have sex and that it's really starting to bother you now?
I wouldn't threat with anything, but perhaps you can say something like: "I don't know if we will have a long future if it stays like this." ?
Good luck! Sorry for the bad advice :s
Nathvi

Posts: 11
+1s received: 5
Joined: 9 October 2022, 15:46
Country:
---
Yeah, sounds totally understandable, but it's a hard situation. It may be worthwhile to see a couple's therapist or sex therapist? They're trained to help guide these kinds of conversations in productive ways.



Administrator
Posts: 8025
+1s received: 2983
Joined: 20 December 2012, 20:12
Location: Lanarkshire, Scotland
Country:
---
@Nathvi
Yes I've told him how much it's been bothering me. He knows exactly how I feel. Ive even asked him if there's any specific reason for this that he's not telling me. I told him if there is let's please talk about it. He assures me that theres no reason and he says he knows he should put more effort in that part of the relationship but he never does. I don't want to make threats or give ultimatums. I don't want to be forceful about it. I'd love for him to do it on his own.
Im really starting to think there IS something he's not telling me.
Dbaker88

Posts: 5
+1s received: 2
Joined: 13 October 2022, 08:23
Country:
---
hw promise to put more effort but he never does, it seems like he is not taking it seriously. this is maybe my only assumption, maybe he is kind a guy who is easily get bored about sex. I feel your pain bro, 33 never have actual S3x.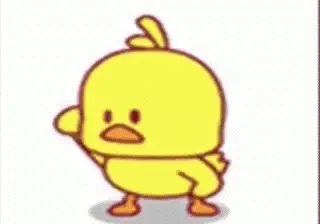 asianduck888

Posts: 241
+1s received: 39
Joined: 7 July 2017, 14:05
Location: Indonesia
Country:
---
---
Recently active
Users browsing this forum:
CommonCrawl [Bot]
and 60 guests