First time same sex, was it planned?
First time I had same sex, was not planned, it just happened. He and I were looking through his dad's playboys and he asked if I wanted to wear his sister's bra and panties. Well of course I wanted too!! He then told me since I dressed like a girl I should suck him like one. I got to wear his sister's lingerie every time I would suck him, I wore her lingerie a lot!!
Kathleen Jackson

Posts: 4

Joined: 10 September 2022, 12:50
---
With a woman, it wasn't planned, at least not by me. We were both 18 and in university. She suggested going back to my place to study for our midterms. I was completely clueless and she kissed me and undressed first. I was more self conscious about my slightly overweight body at the time. She was a good first lay.

With a man, it was post accident and unable to satisfy a woman... i was 25 and now thin and fit. We drank together at the hotel and we went back to his room, slightly drunk, wearing just a bathing suit... he reached down my backside and stuck a finger in me. I didn't object. He then removed my swimsuit and his shorts and invited me to suck him. I probably did a sloppy job but he was rock hard and put me flat on my stomach. He climbed on me and entered me. He went slow at first but didn't last long once he started thrusting. Once he finished I remember having a stupid grin I couldn't get rid of...



jaredjoy90

Posts: 101
+1s received: 28
Joined: 15 April 2020, 16:39
Country:
---
Hopefully this isn't too long, but it was a turning point in my life.

My first gay experience wasn't consciously planned by me, but on a subconscious level it was. I was definitely ready for a gay encounter, i just couldn't admit it to myself.

I had a "gay friend" I met while I was in college. He was actually married. He was a manager at a bank, and I worked under him often. For years he made advances toward me after hours when we would go out drinking together.

So, ten years later after meeting him, I finally succumbed to his advances. I had moved away, and then returned to the area. I moved into an apartment, and had very little furniture to start back up. I had dumped a lot of my furniture when I returned to the area.

Instead of meeting at a city bar, he was coming over one Friday night, and to cook dinner. He was a very good cook and enjoyed doing that. Wine, and pot were on the menu. Sex between us was also on the menu, but I wasn't ready to admit that yet. I planned for it on some level subconsciously I suppose.

He was going to spend the night, so we would be sleeping together since there were no other accommodations for him. I knew from all our explicit conversations, that he had a strong fetish for men wearing white Calvin Klein briefs.

When we eventually got undressed, and crawled int bed, I was wearing white Calvin Klein briefs. I hadn't planned to have sex that night, but on the other hand, I was mercilessly teasing him. He wanted me for ten years, now we are both drunk and stoned in bed, and I am wearing his favorite men's underwear. In no time at all, he slipped his thumbs under the waistband of my briefs and slid them down my legs off of me, and proceeded to start sucking my cock. For the first time in all his years of pursuing me, I offered no resistance at all. I wasn't hard or aroused at first, since I had a mix of emotions running through my head. Wow, he was good though. I was excited, nervous, apprehensive, and eventually became aroused, and my cock became fully erect as a result of his efforts. I ended up being his "pillow princess" that night. He finished sucking my cock until I climaxed in his mouth. He swallowed every drop then rolled over and we both fell asleep.

In the middle of the night, he woke up, he rolled back over on me again, and started sucking my cock again. I was in a sort of dream state. I'm still naked, in bed with my gay friend. I wasn't thinking I was straight at this point, I was just enjoying the moment.

Sometime, early in the morning, he woke up and sucked me off again. Same procedure, he rolled over onto me and sucked me off and swallowed my cum.

He got up took a shower, and left my apartment to catch a bus and train back home. Nothing was said between up about what had happened that night.

When I woke up and the wine and pot wore off, I was a little uncomfortable about everything that had gone on that night. So I called a woman I was seeing casually, essentially to reaffirm my straight sexuality, which I guess I had some doubts about. She normally came over to my apartment. She did, and I took her out to dinner, which was basically a ruse. Then brought her back to my apartment, and fucked her that night. We woke up in the morning and I fucked her again. That was the whole point of getting together with her.

So, now I'm OK with everything that had happened. I can have it both ways.

So I made plans for another evening with my friend, expressly for the purpose of me reciprocating. It was on a week night so I wouldn't necessarily have a female date option after. I wanted it that way.

I literally could not wait to get together with him again. It was a workday, and all I cold think of during the day was going to bed with my friend again, getting naked with him, and sucking his cock. I wanted it so bad at this point the workday couldn't end soon enough.

So, again he came over to my apartment. Same menu, same wardrobe, but this time I was the aggressor. We climbed into bed together in our white Calvin Klein briefs. This time I lifted his briefs over his cock, slid them down and off of him. Then I took his cock in my mouth. His cock had been in my mouth before, through coercion bordering on nonconsesual, but this time I truly wanted it, and it was consensual. And I really wanted it. Then I sucked him to climax. Wow, did I ever enjoy doing that to him. It didn't seem to take that long to get him to climax. He wanted me for years, and now, we were finally an item.

Realizing I was bisexual was just so liberating for me at the time. I felt like I had lost my virginity a second time, and could have very enjoyable sexual encounters with a man or women.

So, we finally became an item for a few years, sexually. My relationship with him continued for several years including a year into my marriage when he passed away suddenly. I was devastated, I had lost my closest friend and lover. My wife could sense my loss, but didn't bring up our relationship at that time. She had to know we were lovers at that point. She was actually in denial about my relationship with him. I was crushed emotionally at the time. It took me weeks or longer to recover, and I still think of him often.

He gave me a gift that I will always treasure. The joy of sex with a man.
spankablebob

Posts: 18
+1s received: 7
Joined: 16 February 2022, 18:07
Location: Greater Boston
Country:
---
First time was during a business trip. Supplier got me drunk at a dinner and I got back to the hotel horny and alone. Opened grindr up and sent my hotel room number to the closest guy. He got in and we sucked each other in my room.
Sweedee

Posts: 2
+1s received: 1
Joined: 23 July 2020, 09:13
Country:
---
not planned
Last edited by asianduck888 on 21 November 2022, 14:18, edited 1 time in total.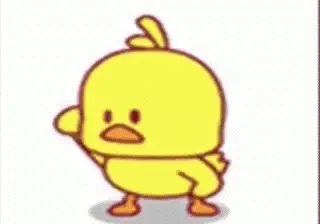 asianduck888

Posts: 241
+1s received: 39
Joined: 7 July 2017, 14:05
Location: Indonesia
Country:
---
My best friend and I stumbled across his uncle's extensive porn collection. We were 15 and had nothing better to do after school than watch Nina Hartley and friends getting naked and nasty. One day we were talking about how good those blowjobs must have felt, so we agreed to exchange oral sex. Did that right in the
sofa
in front of tv. He was a girthy 8 inches, and felt huge in my mouth. In less than five minutes I was swallowing his load. He took me in his mouth next. It wasn't long before my fluids were running down his chin. That began three years of oral, and eventually anal sex with each other. The only time we stopped was when I was dating a girl for about 6 months. After we graduated we went our separate ways. He joined the military, I went to college, and eventually married my wife. He's currently in a committed gay relationship. He's still the only male partner I've ever had.
FourJo

Posts: 17

Joined: 30 June 2022, 04:26
---
It was in the mid 2000's. I saw an ad of a guy who was in construction . I nervously answered and almost instantly got a reply. OMG was I scared. He gave a ph. # and a day later I called. "Hello" said the other end, "ah, ah, hello, I am the one who was on line with you yesterday" I said as my voice quivered. "Where are you now?" I told him and he said to stay tight and he would swing by in a few mins as he was in a store up the street. I followed him to a house that was under construction. We went to the basement where he arranged a make shift bed out of cardboard boxes. He pulled down his pants reveiling himself and I followed suit. He grabbed my hand and said, "touch it if you want" After a few mins he told me to try and see if I wanted to suck it. I really enjoyed it and he grew hard. He had me lay on my side and began touching my behind which drove me crazy. He put a condom on and I felt him at my ass. He slowly entered and at first it was not painful but kind of uncomfortable. "Am I hurting you?" he asked and I answered no. He contunued until he came. When he pulled out we stood up and got dressed and I left. That was my first time ever with a man
SimplyNuts

Posts: 5

Joined: 26 October 2022, 18:51
Country:
---
It wasn't planned by me. He was much older than me and gave me a lot of alcohol. But I enjoyed being seduced and we had sex many times after that.
PeterNS

Posts: 25
+1s received: 10
Joined: 11 May 2021, 10:13
Country:
---
My first time was not planned. I was at a party and decided to sleep over rather than drive. Shortly after another guy, a friend of the party host asked me I was ok with him sleeping with me as the other beds were occupied, to which i agreed. Shortly after be settled down ,I noticed his leg pressed against mine. When I didn't move my leg away he placed his hand on the inside of my leg and began moving to my crotch. The rest was history,
Chuck

Posts: 7
+1s received: 1
Joined: 20 September 2018, 02:24
Country:
---
---
Recently active
Users browsing this forum: 21-79BB!,
CommonCrawl [Bot]
, jaredjoy90, Larynavaly,
Mojeek [Bot]
, Symbiont and 380 guests