Relarionship advise
Hey everyone. Im new ro this chat. So a little about me. Im a 35 yr old open to my family and friends about me being gay. Ive always been the type if person thats fun, outgoing, lots of friends and love to party safely. I met a guy and ee started dating and within 2 weeks we became official. Everything was perfect, exciting and happy to have met someone. Weve been together for 12 years now and we have not have any intimacy for about 10 years. No touch, no kiss, no foreplay. I have initiated and always get rejected to the point I gave up trying and maybe thats why 10 years past by. I was alao busy with school, work and family. We move in together after 6 months being together and thebsex was amazing. But now that I count how many times we actually had sex was about 6 times in those 6 months. I question myself "am i not attraftive to him sexually and in person?, does he want a guy that has a body built and good looking? Am i asking for sex the wrong way? Is he cheating on me?". So many questions still in my head. He is 18 years older than me and has a very stressful job and supports his family. Hes always been in the closet and no one from his family, friends know about him. Theres no photos of us in the house, when friends come ovee i need to leave the house so they wont see me or suspect his sexuality. We got in an argument and semi broke up due to the sex part and he promised on our 12th year anniversary we will make love bevause he wants it to be special. Its close to our get away and im buying stuff for our night of a lifetime BUT at the same time im scared to even ask knowing I will get rejected or get in an argument over that. Im stressing out over it and have anxiety that Im planning how I will set the occasion to be special from begining to the end. He wants to get married but I dont because whats the point if i will still be kept in the dark and jsut better off to not het married. I need some advice on what to do and if I should still beg for intimacy on our anniversary night.
Tonton29

Posts: 6

Joined: 11 November 2022, 04:15
Country:
---
hummmm,,,
there are many type of guy whose still keeping their secret. for example
1. guy keeping their gay sexuality secret because afraid of society judgment, friend and family.
2. guy who can't decide their sexuality but for short term, they comfortable to have relationship with guy.
I afraid your partner is the second one, he haven't decide yet what exactly he want even he have relationship, but he not fully commit to do everything fully, maybe later he will have another decision. many gay partner broke up and separated because their partner finally decide to marry a women.
or
3. I forgot what is the name of people who love to have gay relationship, but has no interest in sex.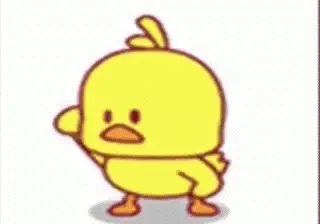 asianduck888

Posts: 241
+1s received: 39
Joined: 7 July 2017, 14:05
Location: Indonesia
Country:
---
You need to be able to communicate and be able to express your frustrations, so you can work on a solution, together. If you can't tell him all of the above then these worries/pinch points will fester.

I also wonder about his marriage idea? Maybe he wants something formal to show he is committed to you, but like you say it doesn't sound like you'll be able to share this with his nearest and dearest.



IanSaidHi

Posts: 447
+1s received: 329
Joined: 5 April 2018, 17:25
Location: West Midlands
Country:
---
Thanks for your reply. We have talked about it and I dont get upset or scream but he tends to grt very deffensive and says the reason he dont wanr ro habe sex is because hes stressed, and not able to get an erection. I tried helping him to try new ways to get in the mood but end up arguing to the point he will nit speak to me for a day or two. Ovrrall im 80% happy in the relationship but its the 20% intimacy that im unhappy about.
Tonton29

Posts: 6

Joined: 11 November 2022, 04:15
Country:
---
He always asks me why sex is so important to me and i tell him its the way i get close to him. But he also tells me im too cold and distant and thats why he wont try to have sex with me. I feel that way because i dont feel hes putiing his effort to meet mine but im puttingb100% of mine in. Thats the resson also i dont eant to marry him. I wsnt to be able to bring friends over for dinner or parties and have photos of us in the house without having to bring them down because someone is coming over that dont know about his status.
Tonton29

Posts: 6

Joined: 11 November 2022, 04:15
Country:
---
---
Recently active
Users browsing this forum: 21-79BB!,
Bing [Bot]
,
CommonCrawl [Bot]
,
DotNetDotCom.org [Bot]
,
Google [Bot]
, Larynavaly,
Mail.ru [Bot]
,
Mojeek [Bot]
, Symbiont and 379 guests