Sex after 10 years! Need advice
So ive been with my BF for 12 years in 1.5 weeks. We havent been intimate because he claims he has ED and ive seen his erecrions when he is sleeping. So my bf is over 50 and he is 18 years older than me. We argued and almost broke up in May because of sex. He told me he wants to eait until our 12 year anniversary because he wants it to be special.

Hes been under lots of stress at work and we have been arguing almost every orher day. Were going away for the weekend to celebrate and im planning and buying stuff for the big day suchbas lube, candles, downloading love making music.

So now ive been depressed for about 2 weeks and stressed out. Im also scared he will get upset and reject me like he always does and come up with a lame excuse that he is tired and stressed. My plan was to get cleaned very good, apply his favorite eucaliptus lotion all over my body, turn on the candles and music and lay in bed in a rose peddles in missionary position ready for him.

Not sure if he would go for it. Im getting my mind ready for disappointment thatvhe will say no and just wants me to masturbate while he plays on ky nipples. Any advice if i should continu with my anniversary plan or should I save myself the heart break and just dont ask.

Also my OCD has been extremly bad and planning to take medication for it but side effects with anti depressents is low sex drive and arousal. Should i take before our trip or after?
Tonton29

Posts: 6

Joined: 11 November 2022, 04:15
Country:
---
I think there are two ways this could go: either the special night you are hoping for, or an awkward and upsetting night with you upset, covered in oil and rose petals.

You are trying to create this wonderful anniversary experience, but from this and your other thread it's clear there are ongoing problems. Trying to cram in a load of happiness into one evening isn't the solution. If you still want the anniversary night to be special, have a frank and honest conversation before the night and say you are planning things for an intimate evening, you just want his reassurance this will be something he will want to do also. You really need to start having these conversations with him, no matter how difficult, to try and get past all these issues. Best of luck!



IanSaidHi

Posts: 447
+1s received: 329
Joined: 5 April 2018, 17:25
Location: West Midlands
Country:
---
I agree 💯 with the above reply. Also, keep in mind, that when we hype up an event, even if it goes well, it can be disappointing. Keep expectations reasonable, and as Ian said, talk to him!!!
LokiLover87

Posts: 57
+1s received: 21
Joined: 6 August 2022, 15:04
Country:
---
my suggestion is cure his stress first. go on vacation, hiking or camping. don't discus everything at home. go out to have time together without thinking about work or sex, build more connection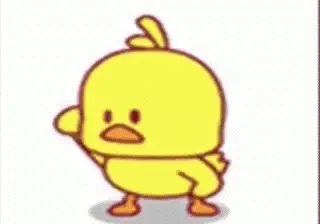 asianduck888

Posts: 241
+1s received: 39
Joined: 7 July 2017, 14:05
Location: Indonesia
Country:
---
Hey Guys!!! So just a quick update. So today is my aniversary and just as i planned to lay naked in bed with candles, pedals, ansd shaved of course. My bf entered the room and was surprised to find me in that position. WELL, nothing happened. Just a huge disappointment on my lart and feel embarrased and tired after everyrhing I planned on doing for a special night. After this I can say im ending my book.
Tonton29

Posts: 6

Joined: 11 November 2022, 04:15
Country:
---
---
Recently active
Users browsing this forum: 21-79BB!,
Bing [Bot]
,
CommonCrawl [Bot]
, jaredjoy90, Larynavaly,
Mojeek [Bot]
, Symbiont and 379 guests