What's your taste in men?
Maskuline top/verstop guys 40-55 year old, (im 34). Athletic and semi-dominant. Hard to find unfortunately
Sweedee

Posts: 2
+1s received: 1
Joined: 23 July 2020, 09:13
Country:
---
I'm in to all types and it fluctuates from time to time. However, I find gender nonconformity hot. I like men in skirts and with painted nails and women in vests and slacks with short hair (I'm bi). My experience with men is more limited than with women, but I also fantasize differently depending on what role I'm in. If I'm fantasizing about being fucked or doing the fucking, the characteristics of the fantasy change.
LokiLover87

Posts: 57
+1s received: 21
Joined: 6 August 2022, 15:04
Country:
---
i am short 5'4 or 164cm. but I like smaller guy, brown skin like me and more masculine than me. but, yes preferance can change. sometime I like big guy.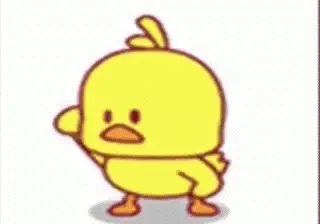 asianduck888

Posts: 241
+1s received: 39
Joined: 7 July 2017, 14:05
Location: Indonesia
Country:
---
Im a black but I love Latin/Hispanic men! I also like Middle Eastern guys. They are so sexy! Also over 30 is a must. Masc guys with black nail polish also turn me on for some reason, go figure. Masc top/vers guys are my thing and thin "bendy" goes are great bottoms.
mybiznotyours

Posts: 6

Joined: 15 October 2022, 00:09
Country:
---
Masculine
Mature
Fit
(Some scruff on his face is a plus)
Rambunctious05

Posts: 11
+1s received: 1
Joined: 9 October 2022, 01:06
---
I like strong older men who know what to do bottom like me!! Hairy men
Petri.V

Posts: 28
+1s received: 1
Joined: 6 September 2020, 11:24
---
My taste is pretty solid. I prever older (but that's very rare at my age) I like hairier guys, chest/stomach etc.
SimplyNuts

Posts: 5

Joined: 26 October 2022, 18:51
Country:
---
Like many have said, my preferences have changed over time.
I do like men younger than myself, and even though I am pretty hairy, I prefer men with smooth bodies.
They need not be effeminate, I like toned and muscled men that are mostly hairless. Something about smooth skin that tickles my fancy.



PegLegPete1218

Posts: 11

Joined: 28 October 2022, 21:33
Location: NorCal
Country:
---
Well, I definitely prefer non versatile top men. Smooth is definitely preferred over hariy. Hight and and weight proportionate, and with a fit athletic body and around my size.

I have been with men aged from 24 on up. Also i have been with many races as well with no particular preference.
spankablebob

Posts: 18
+1s received: 7
Joined: 16 February 2022, 18:07
Location: Greater Boston
Country:
---
Looks-wise handsome, but this all goes out of the window if someone is intelligent with a playful sense of humour.

I don't think I could date anyone with 'Live, laugh, love' wall decor in their home.



IanSaidHi

Posts: 447
+1s received: 329
Joined: 5 April 2018, 17:25
Location: West Midlands
Country:
---
I am mainly into dark, masculine, tall, regular gym type guys (not body builders)
crismtl

Posts: 1

Joined: 23 November 2022, 21:23
---
---
Recently active
Users browsing this forum: 21-79BB!,
CommonCrawl [Bot]
, jaredjoy90, Larynavaly,
Mojeek [Bot]
, Symbiont and 379 guests